88mph invests in Ahoy
February 15th, 2017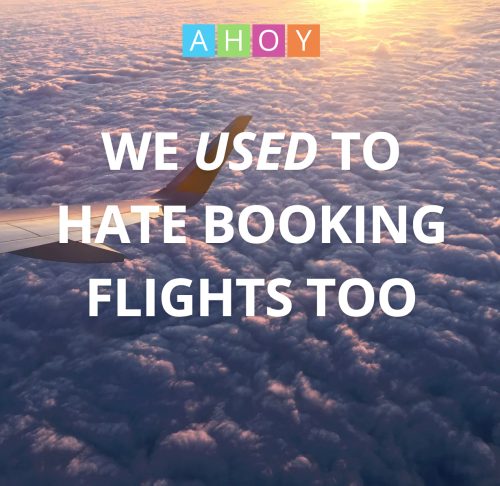 88mph has invested in a travel business that helps expansion teams, small businesses, and frequent travellers book and manage their flights.
When we travelled around Africa for 88mph, trying to fly our staff in and around, as well the entrepreneurs in residence who came in for the programs, always caused huge issues and added admin costs.
All this stuff that comes up, changing flights, cancelling flights, even using our credit card to book for our team without the airline flagging for fraud and just cancelling the flights, was a major hassle. We also tried a couple travel agents during the 4 years, but had continuous issues with tracking down invoices for expense reporting, and responsiveness of the travel agents.
So it came as little surprise that one of 88mph's former Program Managers started Ahoy, shortly after leaving, to work on solving some of these travel problems.
We have followed Ahoy's product development over the past year, growing user base, and being able to support the 24/7 needs of expansion teams from major companies in Africa and Central Europe. With this demonstrated ability to deliver value to customers, and build revenue, we decided to go in with an investment to help them grow further.
This is of course not only an African problem, but managing travel around and into Africa for teams, with last minute needs, not to mention credit card issues, are on a different level for these markets so we believe the need is even greater here.
For more info write ahoy@88mph.ac
Latest from 88mph
88mph stopped running its accelerator & investment programs in 2015. However, we are still committed to investing in technology we feel can grow and prosper in African markets. We have experience in Africa via our investments in over 45 startups targeting these markets from 2010-2015. Going forward we only look at startups who are slightly later stage as we don't have the time resources necessary to invest in very early stage startups at this point.
About Ahoy
Ahoy is a flight booking and management app for small businesses and teams operating internationally, with 24/7 support via chat with travel agents. Currently operating in closed beta, you can sign up to get an early invite here.
More posts