88mph's portfolio company goes public
September 3rd, 2020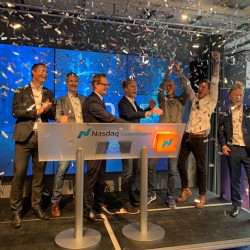 Oversubscribed by 111%  by both private and business investors, it is with great excitement to share the news that on the 4th September Mdundo, founded by 88mph will start trading on the Nasdaq First Growth Market Denmark.
We want to say a big thank you to everyone who was involved in the 88mph fund and of course, the CEO Martin Nielsen and the Chairman and investor Jesper Drescher for making this happen. It's been incredible to watch the company grow from where it started to now.
Mdundo is a music service providing Africa with easy and affordable access of music. Mdundo collect rights to an increasingly popular unique Africa music catalogue. The customer can download and stream the music legally from their mobile, website and android app free of charge and we tab in to Africa's growing digital advertisement industry.
More posts