Congrats to 88mph alumni Apex Peak.
September 26th, 2013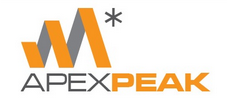 Apex Peak, one of the startups to get funding from 88mph through our first Cape Town program, have just officially announced the follow-on rounds they've secured since 88mph's demo day earlier this year.
The Apex Peak platform offers an alternative way for businesses to get access to short term financing. There is a huge demand for the solution they have built and unlike similar services, they "do not have any capital requirements, opening up [their] services to startups and small enterprises who are in fact the ones facing cash-flow issues." read more here.
These boys are on fire. #watchthisspace
More posts