BookNow is hiring
September 10th, 2014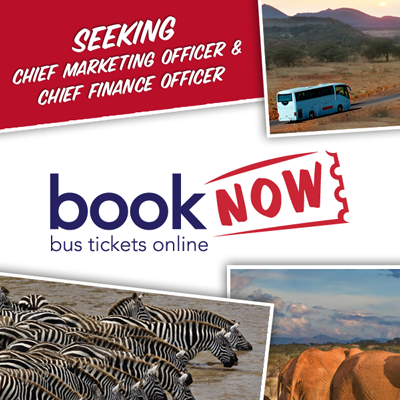 It's been an exciting one year for BookNow, they are growing as per their laid down targets, and they are now approaching the next phase in their growth strategy.
In the next 3 months or so they are seeking to fill two C-level positions: Chief Marketing Officer & Chief Finance Officer. They are searching for kick ass individuals, who will share the company's vision for growth as well as drive their functions towards that goal.
These will be full time positions, based in Nairobi, part of the senior management team and reporting directly to the CEO.
If you are interested in working with BookNow please email
admin@booknow.co.ke
and they will provide you with more details.
More posts