23m USD export finance deal with ApexPeak
September 18th, 2014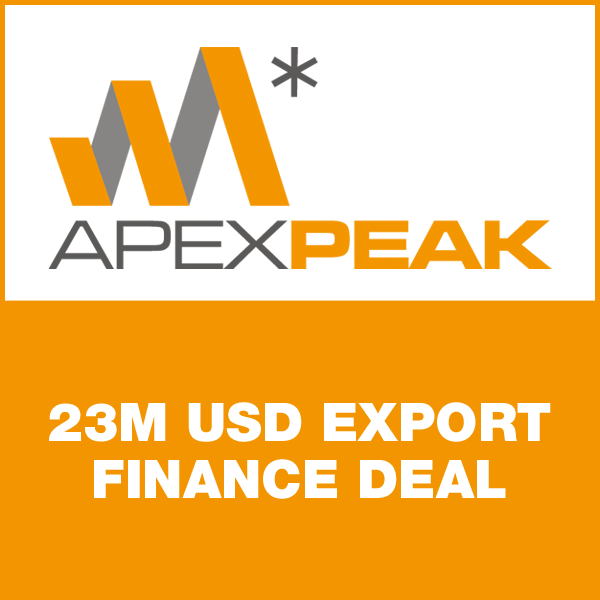 South African citrus fruit grower Karu Exporters, a subsidiary of the Bonaire Group, closed a US$23 million export finance deal with ApexPeak in August 2014. This allows Karu to continue growing their fruit exporting business beyond its already huge scale (5% of all SA's citrus fruit exports).
"ApexPeak is an experienced financier of export receivables. For Aztec, that's a good thing. Not only because ApexPeak guarantees the funds are in place, but it understands the risks and documents required to make an export finance deal work," said Mr Gabbay.
Non-bank capital financing by ApexPeak is helping out small / medium businesses and even large operators like Karu. ApexPeak eases cash-flow problems faced by SMEs and MNCs by buying e- invoices before they fall due. Founded in 2012, the firm provides in excess of US$1.3 billion trade finance to businesses located in 160 countries worldwide.
More posts