The launch of 440 – a joint venture between 88mph and L5Lab
March 2nd, 2014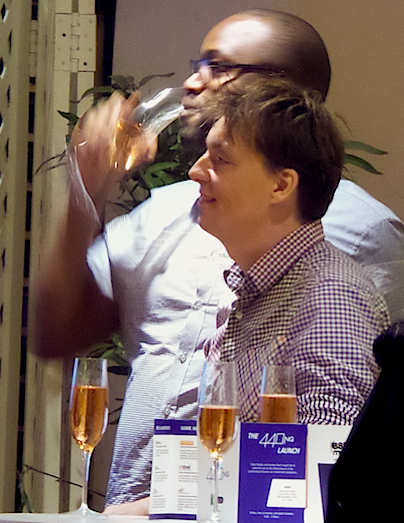 88mph has teamed up with L5 Lab to bring early-stage investing to Nigeria. Having run 5 rounds of funding and now into our 4th accelerator program, we are scaling the model to Africa's biggest, and possibly most challenging, market.
Why did we choose to bring our model to Nigeria?
Well, anyone who has been to Lagos, can testify to the high energy level in this city. It is experiencing massive growth (Nigeria will be the 3rd largest country in the world by 2050), has some pretty big challenges to solve, and therefore presents amazing opportunities for investors and entrepreneurs alike.
Being in Nigeria, will not only give us access to the local market and talent pool, but also enables us to create opportunities for the startups we've invested in already, in Kenya and South Africa. Many of the services they have created, are relevant and timely for the Nigerian market as well.
With a presence in south, east, and west, we are better placed to link startups to opportunities across our Africa networks. We will also be able to increase our understanding of what it takes to help startups succeed in these markets, which in terms of startup infrastructure – access to talent and capital – is still underdeveloped.
Why 440?
The team behind L5Lab has an impressive track record of investing in and mentoring startups, they also have strong networks to local investors, corporates, and entrepreneurs. They share our passion for working with entrepreneurs, mobile products and services, the African markets, and are aligned with how we think about early-stage investments.
An African proverb says, if you want to go fast, go alone. If you want to go far, go together. We're here to go far, and we couldn't have picked better people to do it together with.
We open applications in May and are investing in the first batch of startups from August.
More posts